Since starting the Dorsetgallery Art and Craft Shows in 2009 I have often been asked if I take people out to show how my photos have been created so due to popular demand I have started the Dorsetgallery Photo Workshops, they have been created so that you can experience the wonderful countryside and coastline that Dorset has to offer.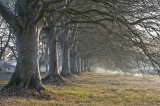 Dorset Trees. Sat Jan 26th. £85 per person 2 spaces available.
You will visit some of the best Tree Lined Avenues in the county and various other locations to see some of the best countryside Dorset has to offer. We will stop at a local Pub for lunch and discuss the mornings work then after lunch we will head out again until we loose the daylight hopefully we will catch a great sunset but of course I can't promise this ! If you would like to spend the day in the Dorset Countryside and get some great photos why not join us.
Please use the contact us page for more details of the Photo Workshops or follow this link.