Photo Workshops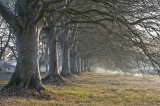 Since starting the Dorsetgallery Art and Craft Shows in 2009 I have often been asked if I take people out to show how my photos have been created so due to popular demand I have started the Dorsetgallery Photo Workshops, they have been created so that you can experience the wonderful countryside and coastline that Dorset has to offer.
If you would like to be involved in one of my Photo Workshops please ask so a suitable date can be arranged.
Morning Workshop £35 (from early to 12.30pm)
All Day Workshop £85 (to include lunch)
Owing to the current crisis with Covid 19 these have all been cancelled until further notice.
Dorset Trees. 2 spaces available.
You will visit some of the best Tree Lined Avenues in the county and various other locations to see some of the best countryside Dorset has to offer. We will stop at a local Pub for lunch and discuss the mornings work then after lunch we will head out again until we loose the daylight hopefully we will catch a great sunset but of course I can't promise this ! If you would like to spend the day in the Dorset Countryside and get some great photos why not join us.
Dorset Coast. 2 spaces available.
The day will be spent around Swanage starting on the beach, and taking in the Beach huts, breakwaters and the rocks towards Old Harry. After a morning on the beach, what better than a Fish and Chip lunch at one of Swanage's fish and chip restaurants. After lunch we will head out again to Durleston Head with its cliffs and lighthouse and hopefully catch the sunset if we are lucky.
Please use the contact us page for more details of the Photo Workshops or follow this link.